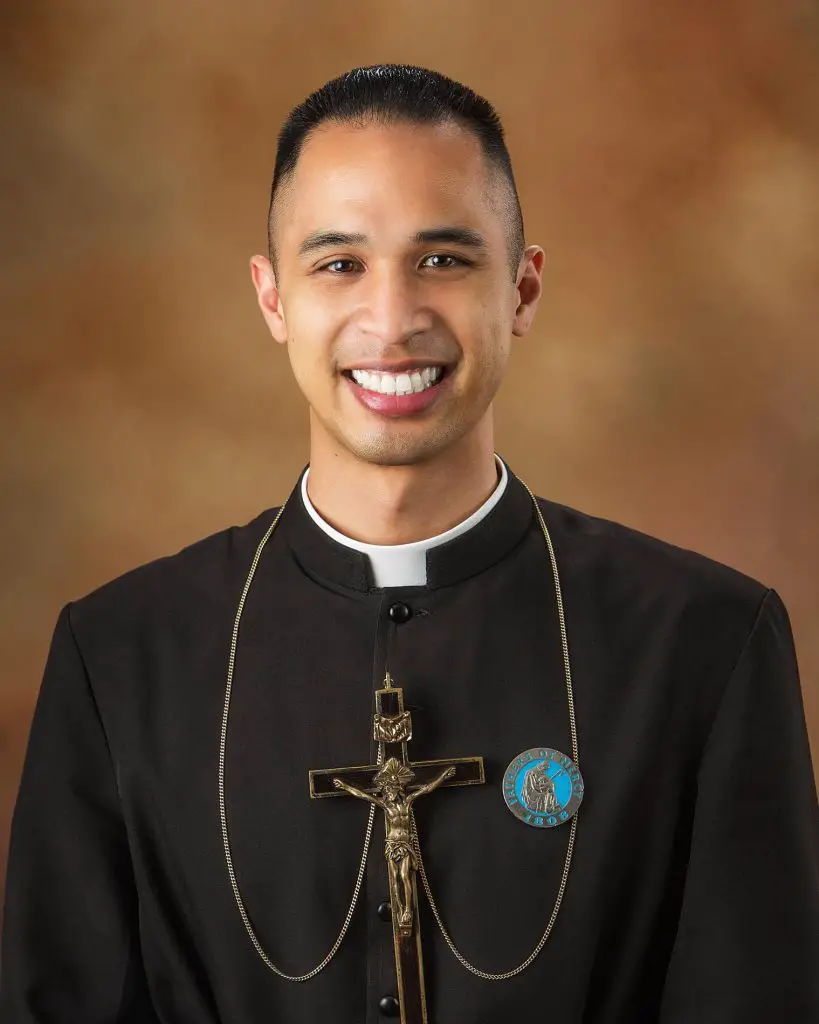 Father Joseph Aytona, a devoted member of the Congregation of the Fathers of Mercy, has been serving the Catholic Church with unwavering commitment. His journey as a priest and his numerous apostolates have left a lasting impact on the faithful. Born in 1981 in Los Angeles, California, Father Joseph's passion for spreading the love of Christ has driven him to touch the lives of many through his ministry, teachings, and dedication to the Church.
Formation and Education:
In 2003, Father Joseph Aytona responded to the call of God and joined the Congregation of the Fathers of Mercy. Following years of rigorous spiritual and academic formation, he was ordained to the priesthood in May 2010. His educational journey led him to Holy Apostles College and Seminary in Cromwell, Connecticut, where he excelled academically and earned a Bachelor of Arts in Philosophy, a Master of Divinity Degree, and a Master of Arts in Theology. This strong foundation equipped him with profound knowledge and spiritual depth, enabling him to effectively guide souls on their journey of faith.
Ministries and Apostolates:
Father Joseph Aytona's dedication to serving the Church extends beyond his priestly duties. He is the Mission Director and Rector of the National Shrine of Our Lady of Good Help, the sole approved Marian Apparition Site in the United States. This position allows him to nurture the faith of pilgrims who seek solace and inspiration in the presence of the Blessed Mother.
Additionally, Father Joseph is the founder of the Spiritual Motherhood Sodality. This apostolate emphasizes the importance of spiritual motherhood and encourages women to embrace this role in their lives. Through the Sodality, countless women have discovered the beauty and power of interceding for priests and the Church.
Father Joseph also established Family Vocation Ministries, an apostolate that focuses on promoting vocations through the sanctification of families. Recognizing the essential role families play in nurturing vocations, he offers guidance and resources to help families foster a culture of prayer, love, and openness to God's call.
Teachings and Media Presence:
Father Joseph Aytona's insightful teachings have reached a wider audience through various media platforms. He has appeared on renowned Catholic programs such as "EWTN Live" and "Life on the Rock," where he has shared his wisdom on essential Catholic topics. His discussions on the Eucharist, the Priesthood, and devotion to the Blessed Virgin Mary have enlightened and inspired viewers worldwide.
Moreover, Father Joseph's wisdom and expertise have been sought by Catholic newspapers and periodicals, including the National Catholic Register and Religious Life Magazine. Through these interviews, he has shed light on significant matters affecting the Church, offering profound insights and guidance.
Parish Missions and Spiritual Impact:
Father Joseph Aytona's parish missions have left a lasting spiritual impact on the faithful. During these missions, he passionately encourages parishioners to deepen their commitment to Christ and His Church. His talks on the Holy Eucharist, God's Infinite Mercy, and the universal call to holiness resonate deeply with those seeking spiritual growth. Father Joseph's ability to communicate profound theological truths in a relatable and engaging manner captivates his audiences, inviting them to a more intimate relationship with God.
Father Joseph Aytona's life and ministry are a testament to his unwavering dedication to the Catholic faith and his tireless efforts to guide souls to God's love. Through his involvement in various apostolates, his insightful teachings, and his charismatic presence, he has touched the lives of countless individuals seeking a deeper connection with their faith. Father Joseph Aytona's commitment to the Church, his embodiment of the priestly vocation, and his fervent love for God serve as an inspiration for all who encounter his ministry.